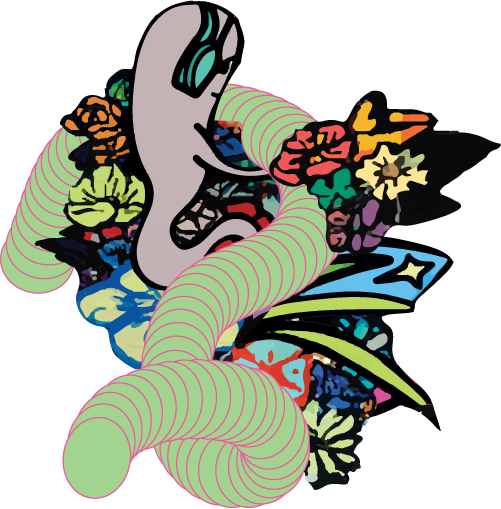 Watch the Trailer
ABOUT THE DOCUMENTARY
"Thrilling…It certainly conveys the wild abandon of youthful creativity
exploding across every available surface."
-No Proscenium
When a group of young DIY artists in Santa Fe can't find a door into the art world, they blow open an entirely new portal with their grit, passion, and tenacity. Within just a few short years – and with a little help from George R.R. Martin – this group called Meow Wolf ultimately hits a cultural nerve and garners massive, unexpected success with their exhibit,
House of Eternal Return
.
Meet the Cast ▾
Meet the Crew ▾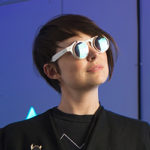 Emily Montoya
Chief Brand Officer, Co-Founder
Born and raised in Santa Fe, New Mexico, Emily Montoya has been a driving force behind Meow Wolf's visual identity with her memorable graphic design and characters, including the group's beloved mascot Snaggy.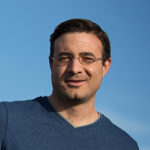 Vince Kadlubek
Founder and Director of Meow Wolf
Born and raised in Santa Fe, Vince has been a serial creative entrepreneur his whole life. His personal story of convicted shoplifter-turned-startup darling is almost too remarkable to be true. Vince loves rollercoasters.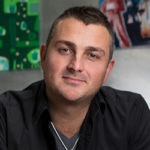 Corvas K Brinkerhoff II
Founder and Creative Director
Artist, designer, and technologist dedicated to the transformational power of light, sound, color, and environment. He is a Founder and Creative Director of Meow Wolf.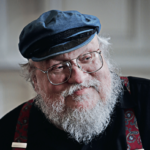 George R.R. Martin
FULL-TIME WRITER SINCE 1979, FRIEND AND PATRON
After working in Hollywood as story editor for Twilight Zone and Executive Story Consultant and then Producer for Beauty and the Beast, he began writing his series "A Song of Ice and Fire", starting with "The Game of Thrones", which, in 2016, was the most popular TV show around the world.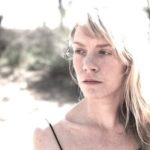 Megan Maher
Project Manager, Meow Wolf Performance
Megan is an original co-founder of Meow Wolf (2008) and currently plays the lead female character, Piper Pastore in the narrative aspect for Meow Wolf's House of Eternal Return. Megan directed The Moon Is to Live On and the live performances for The Due Return. You can catch her performing locally in Santa Fe, NM as singer songwriter, Flamingo Pink!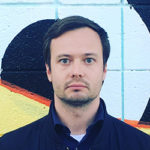 Sean Di Ianni
Co-founder and Chief Operating Officer of Meow Wolf
Sean oversaw the production of Meow Wolf's first permanent art experience, House of Eternal Return, including its architecture, construction and fabrication. He is now helping to execute Meow Wolf's shift into an unprecedented creative studio that will radically alter the nature of art and entertainment.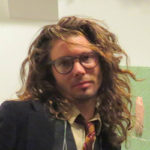 Matt King
Co-founder and Chief Creative Officer for Meow Wolf
Painter, sculptor, musician. Loves his cats, loves his friends. Hates writing bios. Splaaa.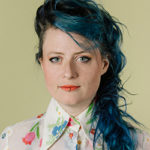 Caity Kennedy
Co-founder and Chief Creative Officer of Meow Wolf
Caity is a painter, sculptor, and designer who does a little bit of everything. She loves solving puzzles and painting beautiful lines.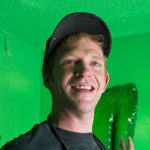 Benji Geary
Spiritual Mascot, Co-founder
Currently cannot come to the phone.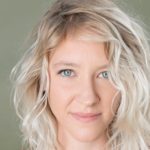 Morgan Capps
Director/Writer
Morgan Capps' work in documentary storytelling has covered the lives of coal miners struggling against a shifting economy in Appalachia to Native American food movements taking root across the U.S. After moving to Santa Fe in 2015, Morgan quickly fell in love with the motley crew at Meow Wolf and later joined the team as a Film Director for Meow Wolf's entertainment projects.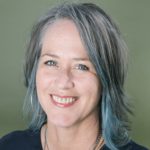 Jilann Spitzmiller
Director
Jilann Spitzmiller is an award-winning filmmaker of many documentaries including the Sundance Film Festival favorite SHAKESPEARE BEHIND BARS. Jilann's work has been shown on outlets such as NBC, PBS, BBC, Sundance Channel, Starz/Encore, Canal + and Al Jazeera. Her film STILL DREAMING premiered at DOCNYC and aired on PBS in 2018.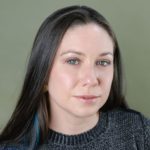 Alessandra Dobrin Khalsa
Lead Editor
Alessandra Dobrin Khalsa is an award winning filmmaker who grew up in Amsterdam. She has been the lead editor on projects such as ELVIS BY THE PRESLEYS, and MY MOTHER'S GARDEN. Alessandra's work has appeared on major networks such as NBC, CBS, ABC, MTV, VH1, BET, and on films within the domestic and international festival circuit.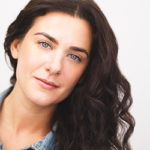 Alexandra Renzo
Producer
Alexandra Renzo is a maker of theatre and film. An independent producer, director and actress by trade and passion. San Francisco born, Iowa bred, NH/VT raised, Brooklyn aged-and now Santa Fe based. Infuriatingly curious with a loud laugh, she's a doula, an obsessive journaler, a sushi chef, and an Eduardo Galeano fiend. She is currently a Creative Director for Meow Wolf's entertainment projects.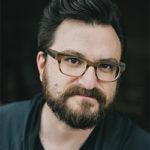 Davis Coombe
Consulting Editor
Davis Coombe is an award winning editor and producer, who shot, edited and produced THE LAST CAMPAIGN OF GOVERNOR BOOTH GARDNER, which was nominated for an Academy Award in 2009. He then produced and edited SAVING FACE, which won the Oscar for Best Short Documentary in 2012. Davis edited CHASING ICE, and co-wrote and edited KEEP ON KEEPIN' ON, both shortlisted for Academy awards. Most recently he edited CASTING JONBENET and CHASING CORAL, which both premiered in the US Documentary competition at Sundance 2017.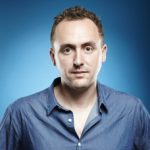 Nicolas Gonda
Executive Producer
Nicolas Gonda is a film producer, media entrepreneur, and strategist currently working with Meow Wolf to build a content studio for its rapidly growing community of artists and audiences.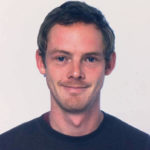 Tristan Love
Executive Producer
A passionate and driven filmmaker and producer, Tristan Love currently serves as Executive Creative Director of Meow Wolf's Film and Media Division.